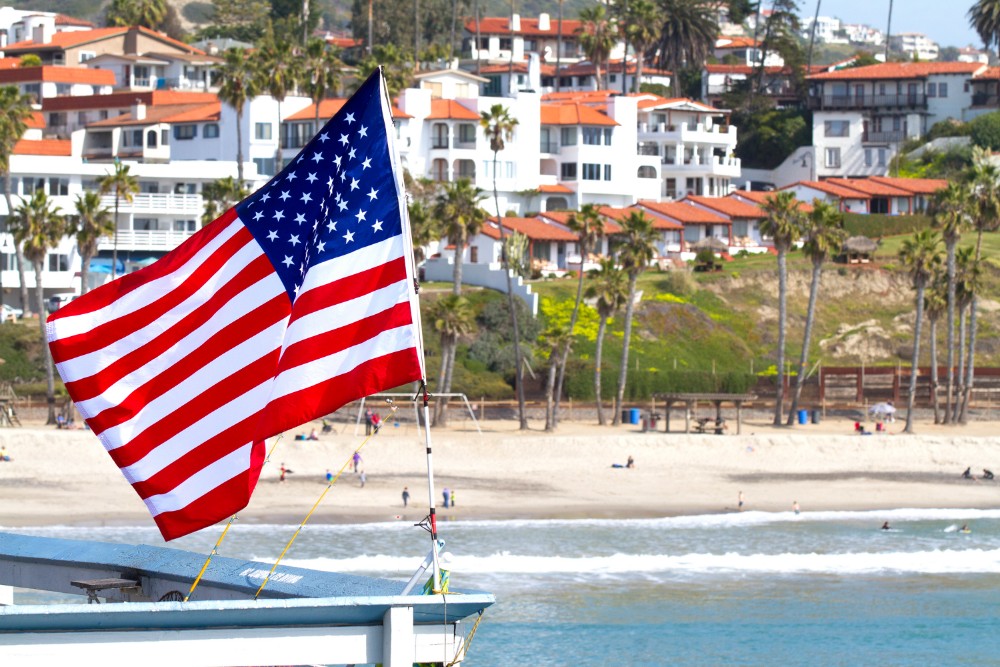 With miles of coastline, the city of San Clemente is home to some of the finest beaches in Orange County. With quite a number of options to choose from, the best beach in San Clemente is one that meets your lifestyle and preferences. Read on to discover which beaches are best for families, surfers, and those who are simply seeking a tranquil getaway.
There's no better place to relax than San Clemente Pier Beach on sunny days. As San Clemente's main city beach, many come here to fish, swim, or stroll along the shoreline. A wide variety of dining options offers something for everyone, allowing you to relax and enjoy a full day of activities. The beach is located between T-Street Beach and Linda Lane Park and has a pleasant relaxing atmosphere. Palm trees and green spaces near the pier entrance enhance the overall setting.
A fantastic family-friendly location, Linda Lane Park provides a fish-themed playground, benches, and lots of green space for kids to enjoy. There are beach walks, ocean-view picnic spots, and convenient parking at the park. Linda Lane Beach is a short walk from the park and is a perfect spot for a relaxing day at the beach. From here, you can also reach the San Clemente Pier in just three minutes.
San Onofre State Beach, also known as "Bluffs Beach," lies between Oceanside and San Clemente and is one of Orange County's top beginner surfing destinations. It's a beautiful site to walk along the shoreline, but keep an eye out for the rocky areas.
There are six unique trails that begin from the parking area. Trail 1 is the closest to the park's entrance, while Trail 6 is towards the end of the road. The parking lot and road are littered with campsites that are equipped with restrooms and cold outdoor showers. San Onofre Bluffs Campground accommodates both RVs and tent campers; however, reservations through ReserveCalifornia are recommended. For a comfortable outdoor experience, each campground has a picnic table and a fire ring.
At the northern tip of San Onofre State Beach, Trestles Beach is conveniently accessible from San Clemente. Professional surfers flock to Trestles for some of California's best and most consistent waves, including Uppers, Lowers, and Churches. This beach is a short walk from the Cristianitos freeway exit on Interstate 5.
About a mile south of the pier is Lausen Beach, also known as Lost Winds Beach. One of the beach's most famous features is the volleyball courts. A flagpole, a lifeguard tower, and a trail that descends from the neighborhood above mark the entrance to Lost Winds. Beachgoers, volleyball players, and locals frequent this area.
If the idea of living in this coastal paradise appeals to you and you're thinking about buying a home in the area, let me, Robyn Robinson, help you navigate your real estate options. As an experienced San Clemente Realtor, I can guide you to the perfect home in the city and help you close the best sale. Connect with me today to learn more about San Clemente, CA homes for sale. Call 949.295.5676 or send me an email here.