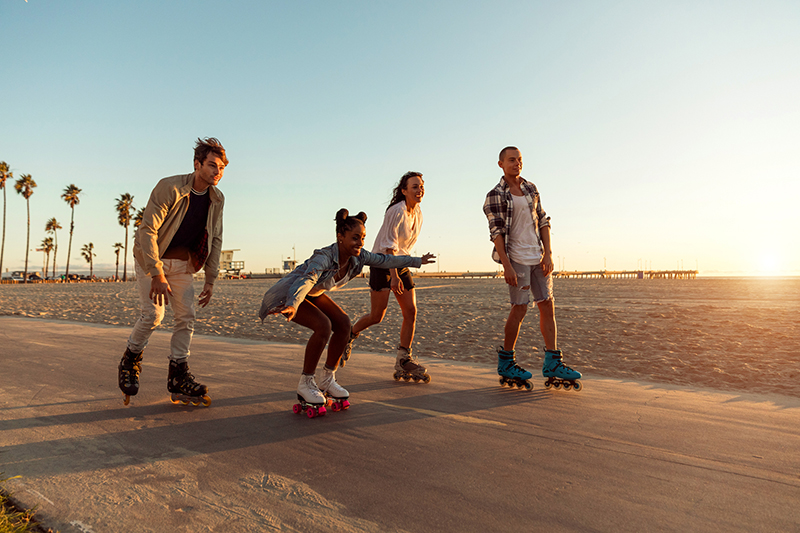 One of the most popular vacation destinations in the world, Southern California features year-round sunny weather, gorgeous beaches, and a wealth of family-friendly activities. Whether you're a local looking to get away from it all or a tourist wishing to make the most of your vacation, these Southern California attractions are sure to make your trip memorable.
VISIT DISNEYLAND
A world-renowned amusement park, Disneyland in Anaheim had 8.5 million visitors in 2021, which was around 10 million short of the pre-pandemic numbers in 2019. But the allure remains. Disneyland Resort in Anaheim features two theme parks: Disneyland and Disney California Adventure. The parks are divided into themed areas, such as Main Street USA, which allows visitors to relive the early 1900s. In addition, there's Mickey's Toontown, where children can meet their favorite Disney characters. There are also three hotels and a vibrant shopping and entertainment district in the park. It's the "Happiest Place on Earth" and one of the best places to visit in South California.
TAKE A STROLL ALONG THE VENICE BEACH BOARDWALK
With over two miles of coastline, Venice Beach is an excellent place for people-watching, shopping, and outdoor activities. It's no surprise that Venice Beach is one of the most popular tourist destinations in Southern California. You can rent bikes and rollerblades for a fun journey along the boardwalk.
Venice Beach's boardwalk is lined with numerous restaurants and cafes, so you can grab a meal while enjoying the vibrant atmosphere. Leisurely beachfront walks can take you to other renowned beaches like El Segundo Beach, Manhattan Beach, and Hermosa Beach.
EXPLORE SAN DIEGO'S WORLD-CLASS ATTRACTIONS
Its sandy shorelines, charming harbor, and luxurious resorts make San Diego the idyllic setting for an enjoyable weekend getaway. In addition, the city has a world-famous zoo, theme parks, historical landmarks, and a plethora of cultural events. San Diego certainly lives up to its reputation as "America's Finest City." Its must-visit attractions include the San Diego Zoo, the San Diego Museum of Art, the Museum of Photographic Arts, San Onofre State Beach, and Oceanside Beach.
GO ON A HOLLYWOOD STUDIO TOUR
Los Angeles is home to Universal Studios Hollywood, a movie studio turned theme park that offers a wide array of activities for film fans. However, this place is known for its studio tours.
Jimmy Fallon narrates a tram ride through real Hollywood movie studios and set locations from "Jaws," "Psycho," and "War of the Worlds." Realistic settings allow you to relive legendary movie scenes from "The Walking Dead," "Harry Potter," and "Jurassic Park."
Also, while you're there, check out the theme park. It features thrilling rides and attractions based on blockbuster movies, including "King Kong" and "Waterworld."
SPEND THE WEEKEND IN PALM SPRINGS
Palm Springs, 120 miles east of L.A., has been a movie star's vacation destination since the 1920s. People come here to play golf on over a dozen meticulously maintained courses. But the region's natural wonders are equally intriguing. The Palm Springs Aerial Tramway provides visitors with views of scenic desert landscapes. This tramway ascends to Chino Canyon's peak at 8,516 feet.
Southern California has many places to visit that are worth adding to your itinerary. However, for repeat visits to all these attractions it would be ideal to live in the area. If you're considering Southern California as your next home, I can help you find the property that matches your needs and lifestyle. I'm Robyn Robinson, your trusted real estate agent in South California. You can reach me at 949.295.5676 or send me an email.